Over the 68-year history of Monivae College, many students have been through our doors and as a community, we are very proud of their achievements, ideas and passion.

Following a great variety of paths, they are Old Collegians who have helped shape our College and the communities we live in. With the implementation of the MOCA website we hope to recognize contributions of past students in our Inspiring Old Collegians page. The reason to recognize is to inspire the students of today, that they too can achieve their dreams both personally and professionally.

The relationship we hope to build moving forward with our Old Collegians will help us as a community to give the students of today the dream and drive to pursue their passion and inspire them with examples of not only success but passion and hard work.
(Below bios are in no particular order)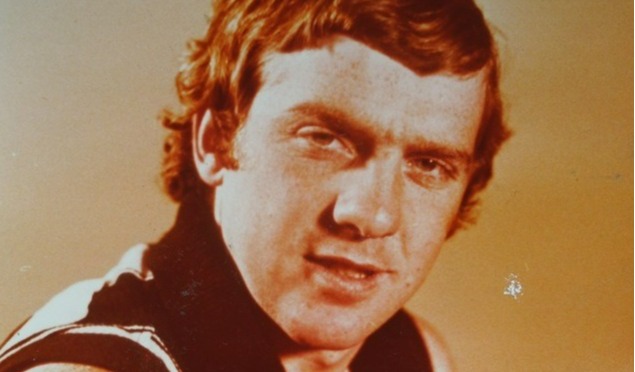 Michael Delahunty - (Class of 1970)
Michael Delahunty, who grew up in Murtoa, went to Monivae College and was originally zoned to Essendon, but made his way to Collingwood.
He made 12 appearances for Collingwood in 1971, his first season, including a game against Essendon in which his brother Hugh Delahunty debuted, that was drawn, as well as a semi-final.
A defender, Delahunty's 1972 season ended in round nine, when he broke his leg while playing Geelong at Victoria Park
Read More
Donald McDonald - (Class of 1979)
Donald McDonald is a former Australian rules footballer and coach.
Recruited from St. Brendan's, McDonald debuted with the North Melbourne Football Club in the VFL in 1982.
He was a tall player who could play key position or in the ruck, and in 1984 won the Kangaroos' leading goalkicker award. He played in the VFL until 1992, having amassed 155 games and 165 goals.
Read More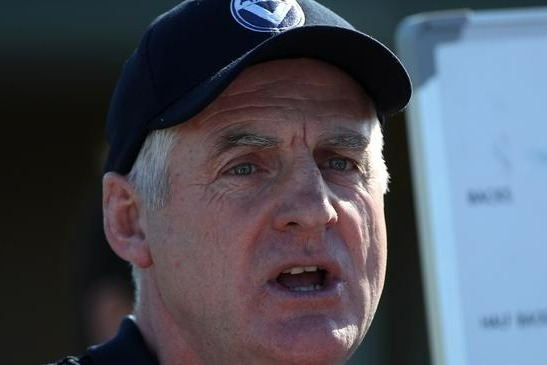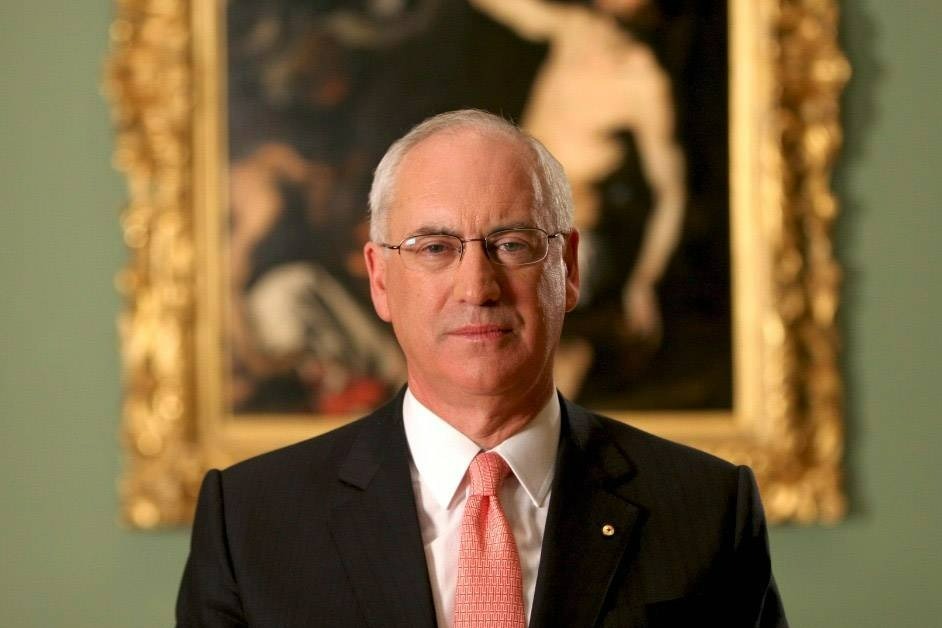 Allan Myers AC, QC - (Class of 1964)
Allan James Myers AC, QC is an Australian barrister, academic, businessman, landowner and philanthropist, and the current Chancellor of the University of Melbourne.
Allan was born in Hamilton, Victoria & raised in Dunkeld, Victoria, where his father, John Norman Myers, worked as a butcher following his service as a stoker in the Royal Australian Navy Reserve during World War II.
Allan graduated from the University of Melbourne, where he received a Bachelor of Arts and a Bachelor of Laws, and resided at Newman College. He was editor of the Melbourne University Law Review from 1967–69.
Read More
Patrick Dodson - (Class of 1967)
Patrick Dodson is an Australian politician representing Western Australia in the Australian Senate. He is a Yawuru elder from Broome, Western Australia. Patrick has been chairman of the Council for Aboriginal Reconciliation, a Commissioner into Aboriginal Deaths in Custody, and a Roman Catholic priest.
He was the winner of the 2008 Sydney Peace Prize and the 2009 John Curtin Medalist.
Read More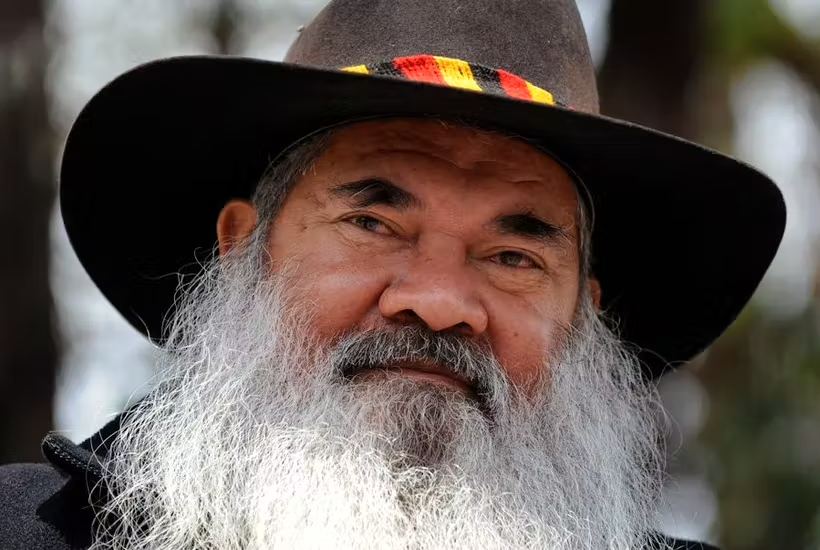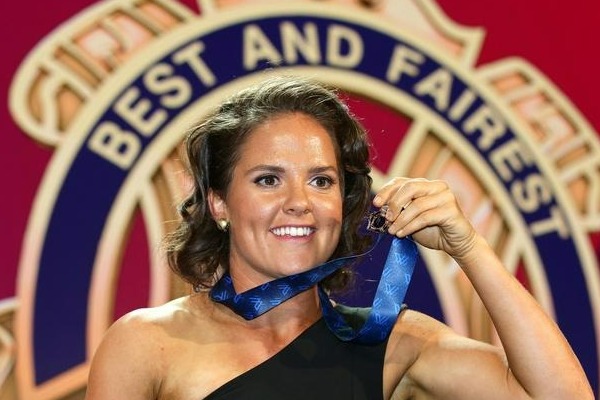 Emma Kearney - (Class of 2007)
Emma Kearney is an Australian rules footballer and former cricketer. A decorated midfielder in the AFL Women's (AFLW) competition, Kearney won the league's best and fairest award while playing for the Western Bulldogs in 2018 and has captained North Melbourne since 2019.
She previously played cricket for the Melbourne Stars in the Women's Big Bash League (WBBL) and for Victoria in the Women's National Cricket League (WNCL).
Read More
Hugh Delahunty - (Class of 1967)
Hugh Delahunty is an Australian politician. He was a National Party member of the Victorian Legislative Assembly from 1999 to 2014, representing the electorates of Wimmera (1999–2002) and Lowan (2002–2014).

He served as Minister for Sport and Recreation and Minister for Veterans Affairs in the Baillieu and Napthine Coalition governments from 2010 to 2014.
Delahunty is the brother of former state Labor minister Mary Delahunty.
Read More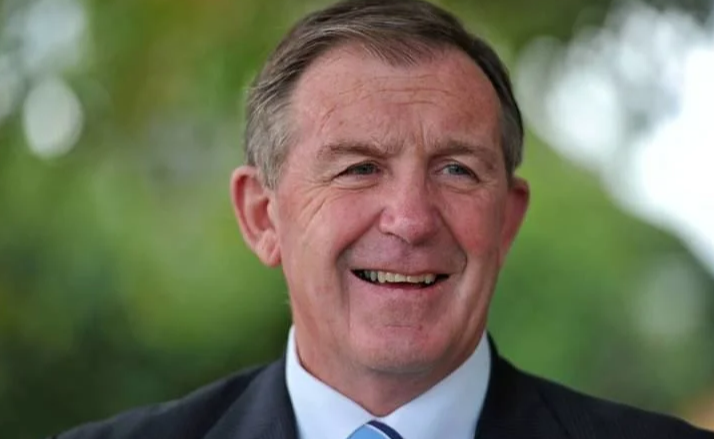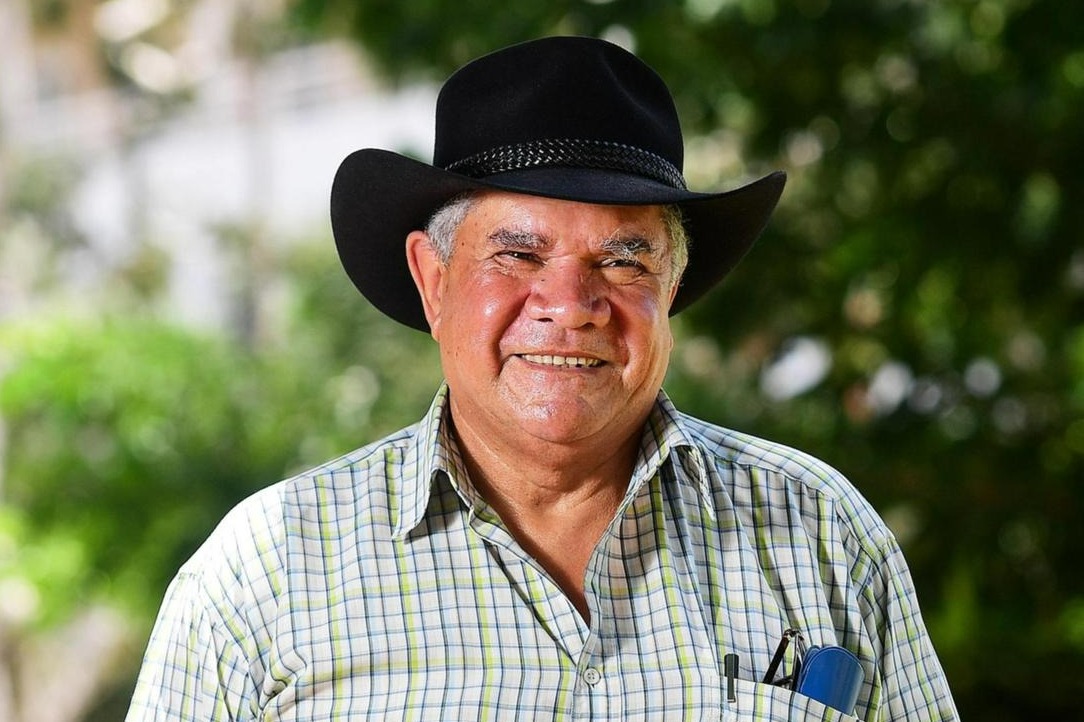 Mick Dodson - (Class of 1969)
Michael Dodson AM, FASSA is an Aboriginal Australian barrister, academic, and member of the Yawuru people in the Broome area of the southern Kimberley region of Western Australia.
Following his parents' death, he boarded at Monivae College.

He graduated with degrees in Jurisprudence and Law from Monash University in 1974, as the first Indigenous person to graduate from law in Australia.
Read More
Aaron Pederson - (Class of 1988)
Aaron Pedersen is an Australian television and film actor of Arrente and Arabana Australian Aboriginal descent.

Pedersen was born in Alice Springs. Prior to his acting career, he worked as a journalist with ABV at Elsternwick studios in Melbourne. In 2007 Pedersen was the recipient of the Bob Maza Fellowship, which recognizes emerging acting talent and support professional development for Indigenous actors.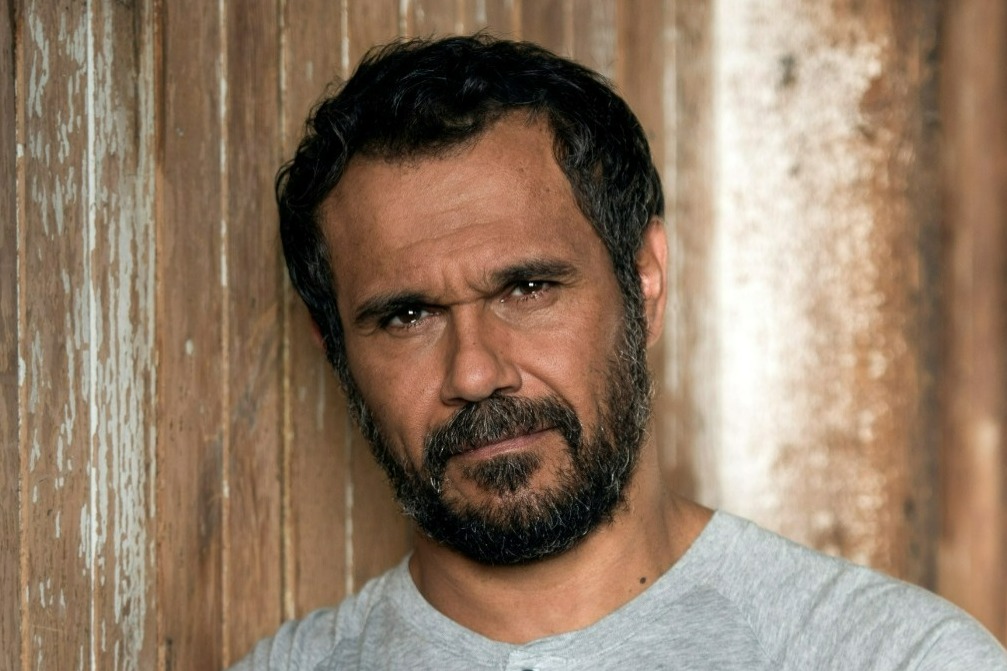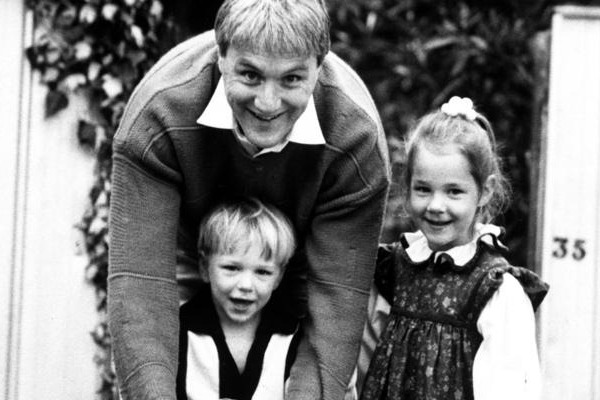 Bill Picken - (Class of 1973)
Billy Picken is a former Australian rules footballer who played for the Collingwood Football Club and the Sydney Swans in the Victorian Football League (VFL).

Picken who was still at school arrived at Collingwood in 1974 from Macarthur as a forward but developed into one of the game's finest centre-half backs.

Despite playing in four losing Grand Finals Picken maintained his reputation as a finals performer & was recognized for his fine contributions when named in the Collingwood Team of the century.

Bill Picken, sadly passed away July 2022 and will be remembered fondly by the wider Monivae Community.
Read More
Phillip Walsh - (Class of 1977)
Phillip Walsh was an Australian rules footballer and coach. Walsh played for Collingwood, Richmond and the Brisbane Bears in the Victorian Football League (VFL) between 1983 and 1990.

Upon ending his playing career, Walsh held assistant coaching roles at Geelong, West Coast and Port Adelaide before being appointed as the head coach of the Adelaide Football Club for a three-season contract beginning in 2015.
Walsh grew up in Hamilton, and was the youngest of 7 children. In addition to football, Walsh also enjoyed cricket, tennis and basketball.
Sadly Phil passed away July 2015 and will be remembered fondly by the wider Monivae Community.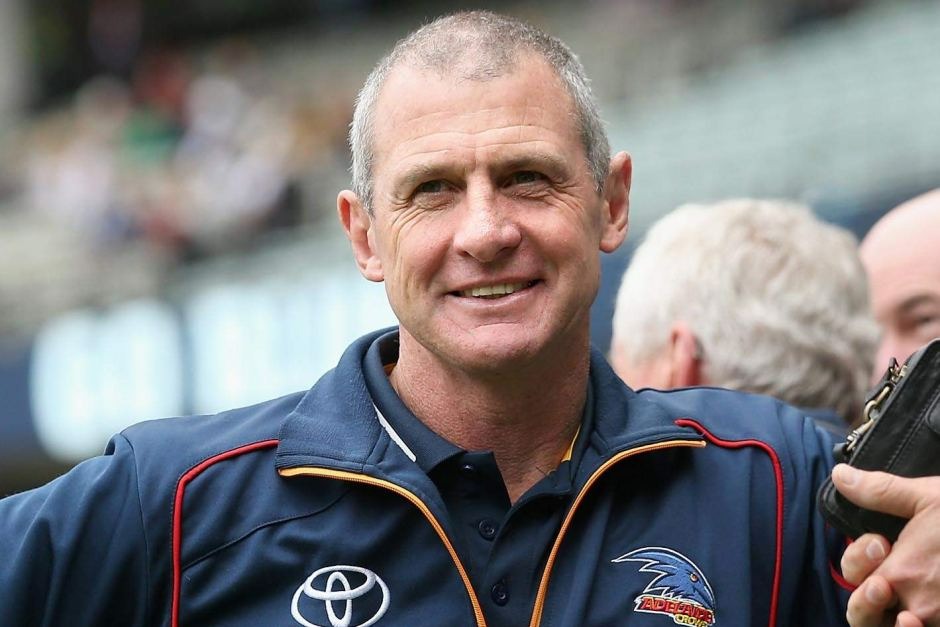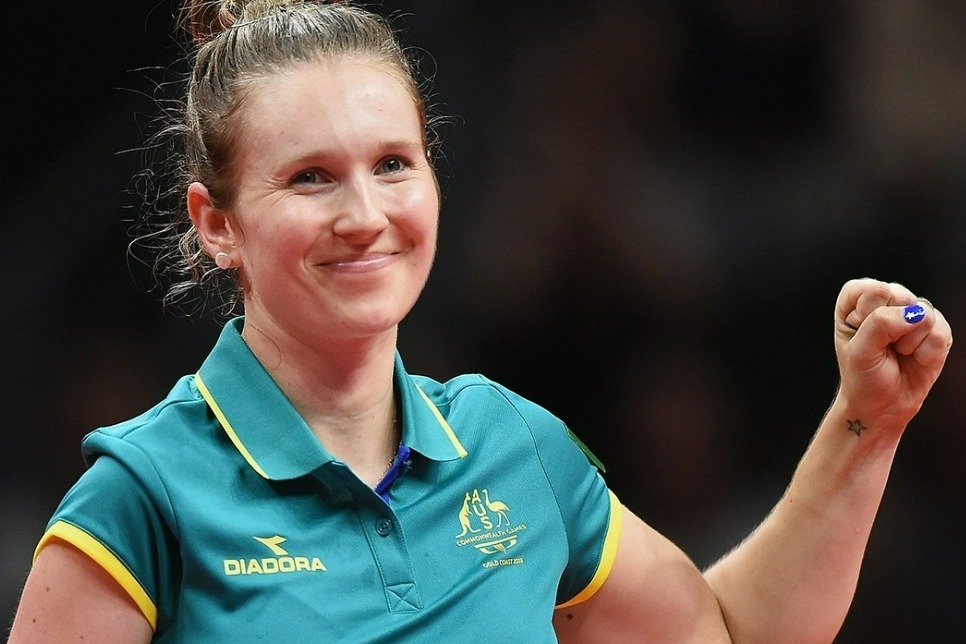 Melissa "Milly" Tapper - (Class of 2007)
Melissa Tapper is an Australian table tennis player.
After competing at the 2012 Summer Paralympics, Milly represented Australia at the 2014 Commonwealth Games in elite non-Paralympic competition.

In March 2016, she became the first Australian athlete to qualify for both the Summer Olympics and Summer Paralympics. She qualified for the 2020 Tokyo Olympics.

She competed with Jian Fang Lay and Melissa Tapper in the women's team event but they were defeated by Germany 3-0 in the round of 16.
Read More
Liam Picken - (Class of 2004)
Liam Picken is a former Australian rules footballer who played for the Western Bulldogs in the Australian Football League (AFL) from 2009 to 2017.

In 2016 he played in the Bulldogs' premiership team (the club's first since 1954). He hails originally from the western Victorian town of Hamilton.
Picken is the son of former Collingwood and Sydney footballer, the late, Billy Picken,
On 1 April 2019, after numerous comeback attempts, Picken announced his retirement due to ongoing concussion symptoms.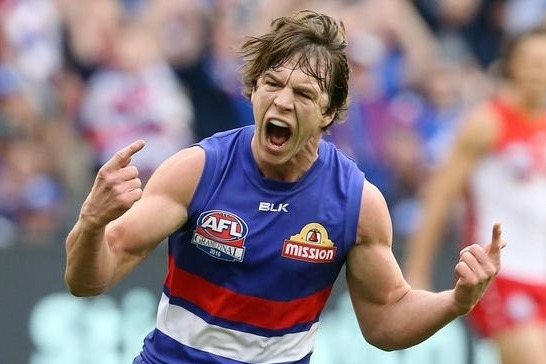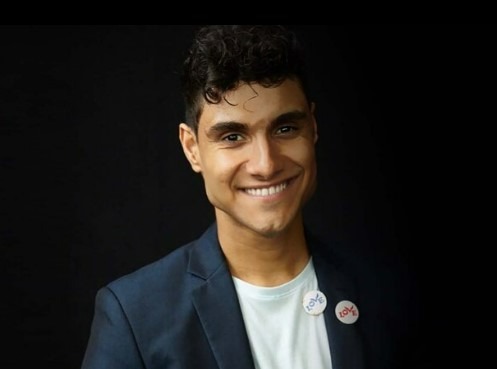 Emmanuel Kelly - (Class of 2012)
Emmanuel Kelly was found in Iraq as a baby, half dead in a box at a park by two soldiers. With no birth certificate, passport, and no known identity, it is nothing short of a miracle that he is alive today.

Taken to the Mother Theresa Orphanage in Baghdad where he met his now brother Ahmed, Emmanuel & Ahmed spent the next 7 and half years as children of war, living a nightmare, experiencing and seeing some of the worst of mankind.

Humanitarian Moira Kelly heard about Ahmed and Emmanuel whilst working in Albania. Months later Moira flew to meet the brothers and immediately fell in love with their energy, will to survive and passion to create a world filled with love. 2 and a half years later, after many complications, Moira brought the brothers to Australia for life changing surgeries.
Read More
Tessa Lavey - (Class of 2010)
Tessa Lavey is an Australian professional basketball player for the Bendigo Spirit of the Women's National Basketball League (WNBL) and an Australian rules football player with the Richmond Football Club in the AFL Women's competition (AFLW).

Lavey was a member of the Australian Women's basketball team (Opals) at the 2020 Tokyo Olympics. The Opals were eliminated after losing to the USA in the quarterfinals.
Born and raised in Swan Hill, Victoria, Lavey attended St. Mary's Primary School and Monivae College. She moved to Bendigo in January 2009 where she attended Catholic College Bendigo.